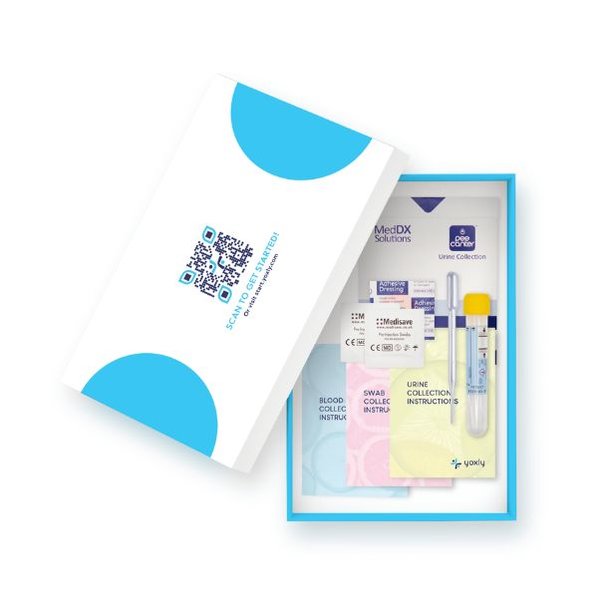 How to Collect Your Blood Sample
Collecting Your Samples - We understand collecting your own samples can be daunting, and so we've provided the instructions below. Each Yoxly kit also includes detailed instructions taking you step-by-step through the process. Our users tell us that by following these instructions, collecting your samples is relatively easy and straightforward.
When Should you Collect Your Samples? - It is important your sample reaches our lab the day after you take it. Therefore, you must take your sample on the same day it can be posted (e.g. not after the post has been collected, or on a bank holiday or a weekend).
Do You Have More Questions? - If you have questions about collecting your sample, your kit, or collecting your sample, please contact us at support@yoxly.com. We're available seven days a week!
Step-By-Step Instructions
Step 1. Remove blood tube from case
Remove the blood tubes from the protective case. Stand them upright in the circular divets in the clear top of the case.
Step 2. Wash and dry your hands
Wash your hands in warm, soapy water for at least two minutes and dry them thoroughly.
Step 3. Remove Caps
Remove the caps from both blood tubes.
Step 4. Clean your finger
Use an alcohol wipe to clean the finger from which you'll collect your blood sample.
Note: The best place to collect your sample is from the side of the tip of a finger on your non-dominant hand.
Step 5. Prepare lancet
Prepare a lancet by twisting and removing the small blue tip.
Caution: Lancets are activated when pressed against the skin, and should only be used once.
Step 6. Position lancet
Position the lancet on the side of the tip of your selected finger.
Step 7. Activate lancet
With the lancet positioned on your finger, activate it by pressing it firmly down on your skin.
Step 8. Wipe away first drop
After piercing the skin, wipe away the first drop of blood with a clean tissue.
Step 9. Point finger over collection tube
Stand over the open blood collection tubes with your pierced finger pointing into the mouth of the first tube.
Step 10. Milk finger
Gently "milk" your finger by applying pressure in a downward motion from your palm to the tip of your finger.
Step 11. Continue to milk finger
Continue to milk your finger, guiding the blood droplets into the first tube. Continue until the tube is filled to the line marked "600". If the bleeding stops before you've filled the tube, you'll need to re-pierce your finger with a new lancet.
Step 12. Replace tube cap
Once the tube is filled to "600", replace the cap and press tightly closed (until you hear it click). Note: a tube insufficiently filled will be rejected by our laboratory.
Step 13. Place a plaster on your finger
Place a plaster on your pierced fingertip(s) to stop the bleeding.
Step 14. Repeat
Repeat steps 4 - 13 to fill the second blood tube.
Step 15. Invert tubes
Gently invert each blood tube five times.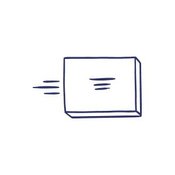 Step 16. Return Samples
Once you have completed gathering your samples, please return them back to use using the prepaid envelope provided. Be sure to do this on the day you take you sample.
Yoxly 2023 © All Rights Reserved